While the Christmas and New Year celebrations may be over, summer sure isn't! There's still a few more weeks left of the school holidays, and this beautiful summer weather is set to continue for the next couple of months.
Luckily, following the Christmas break we don't have to wait too long for our next public holiday of the year. And what better way to enjoy summer and a day off than with a BBQ this Australia Day?
Synonymous with summer, Australia Day is the perfect opportunity to catch up with friends and family to enjoy delicious food, some great music, and of course, stunning weather. (And have we ever really needed an excuse to fire up the barbie?!)
This week, to celebrate Australia Day, we're sharing some of our favourite meats and BBQ ideas, including, of course, the quintessential Aussie lamb and other delicious inspiration.
Shop with confidence at Australian Butchers Store
Our meat suppliers are so passionate about delivering fresh, delicious, and high-quality meat to consumers all across Melbourne.
Australian Butchers Store has four locations – and if you're after even more convenience, you can shop online now to enjoy meat delivery in Melbourne!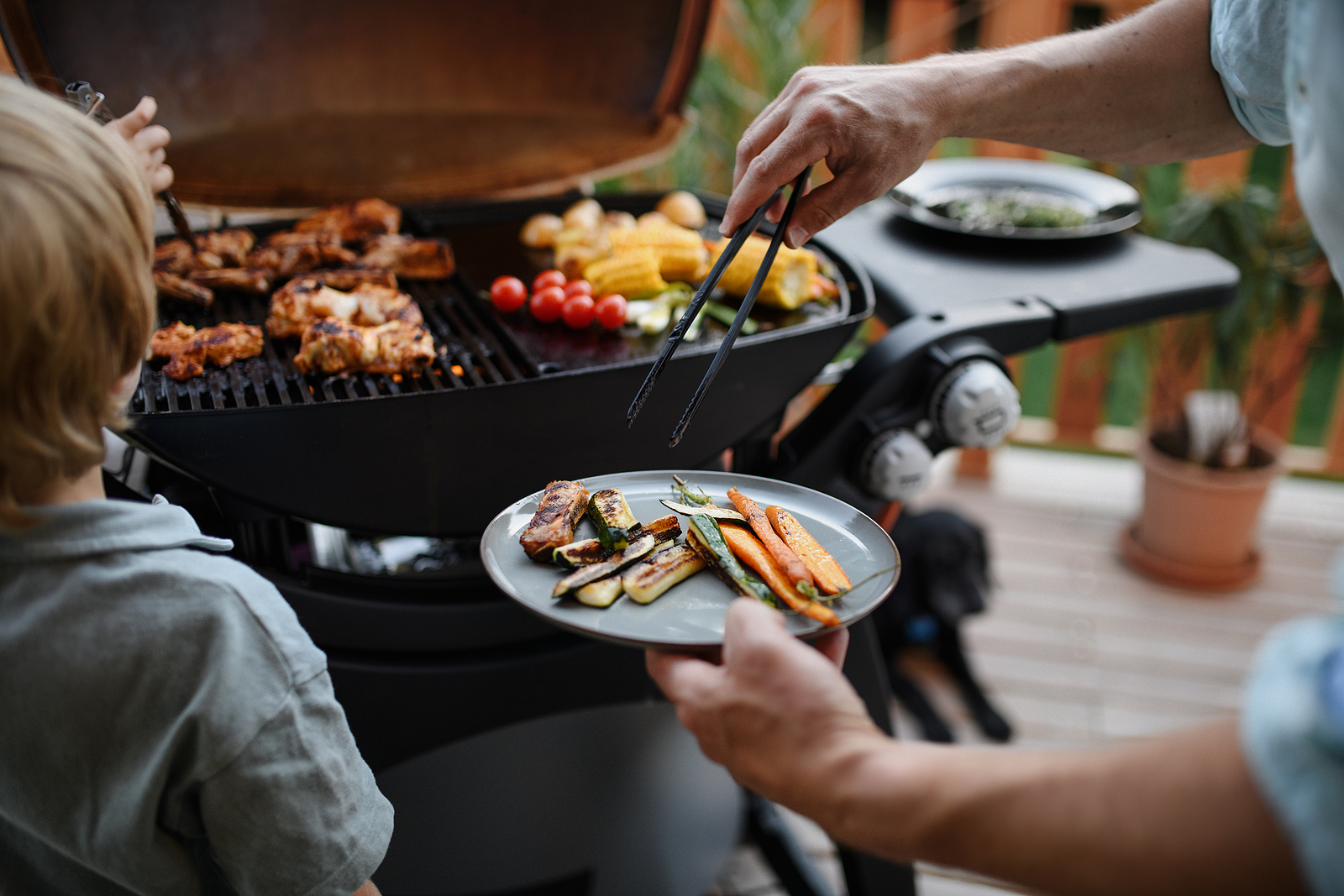 How to celebrate Australia Day: host a BBQ with your nearest and dearest
A BBQ is a sure-fire way to gather family and friends for a day of fun! Fortunately, hosting one doesn't have to be complicated – Australian Butchers Store has all the high-quality cuts of meat you need. Just a few simple preparations will turn your BBQ into an event everyone is sure to enjoy.
What meat should we eat on Australia Day?
Here in Australia, we're fortunately not short of options!
And if you ask us, there's no better way to enjoy a barbecue than with a whole range of meat varieties. Whether you're trying something new or sticking to old favourites, make sure you stock up on a range of meat and poultry products from Australian Butchers Store. 
Lamb
There are so many different ways to enjoy lamb, and as the 'national meat' of Australia Day, it's a staple on any Aussie's BBQ menu!
No Australia Day celebrations would be complete without the unmistakable flavour of high quality butcher lamb.
Whether it's cutlets and chops or an impressive backstrap and whole leg, lamb has all the delectable taste and mouthwatering juiciness that adds so much flavour to any Aussie-style feast.
Nothing compares to gathering around the barbie on a hot summer day while enjoying delicious, succulent cuts of some wonderful home-grown Aussie lamb!
Pork
Adding pork to your menu is sure to please the crowd. Not only is it delicious and succulent, but there's also something unique about its flavour when combined with the smoky goodness of the grill.
Whether it's pork chops or ribs, you'll  have those around you salivating! Even with a minimal amount of seasoning and oil, the result is tender and juicy perfection with every bite.
Chicken
From BBQ sauce chicken wings to spicy fajita chicken that's sure to pack a punch, poultry is always a great choice for barbecues. It's easy to cook, feeds a lot of people and tastes wonderfully succulent.
And best of all, it's so easy to take up a notch with some simple yet delicious flavours. With just some extra herbs, spices, and simple marinades, you can enjoy an explosion of flavour.
Sausages
Sausages make for the perfect, fuss-free addition to any BBQ.
Plain and flavoured sausages, available in beef, chicken, lamb, and much more: there's something for everyone to enjoy!
And as for kids – well, it doesn't get much easier than a sausage sizzle with lashings of tomato sauce during a warm summer day!
Burgers
Nothing says summer like a mouth-watering burger fresh off the grill!
Burgers make your BBQ simple, but still special – not to mention delicious. Best of all, the kids will be happy – what's not to love about a hot and juicy burger?
Whether you prefer a plain beef burger with cheese, or want to load up your bun with all the fillings, you're sure to create something that your guests will love.

What else can you serve on Australia Day?
While meat is the star of the show, we need some supporting acts, too! Some classic favourites include:
Salads
Add a potato salad, pasta salad, and a few fresh green salads to add a bit of colour to your plates.
Vegetables
That unique char-grilled flavour is perfect for a range of veggies. Pick and choose your favourites and serve up as a delicious and healthy side. 
Drinks
No matter your drink of choice, it needs to be cold! Ensure the esky is prepped and enjoy a chilled beverage with your food.
Buy meat online or shop with us in-store!
View our collections and check out this week's specials, too! To buy meat online, simply add your chosen produce to your cart, add your delivery information, and process your payment. 
We deliver to all of metro Melbourne, from Monday to Friday every week.
To find out more about delivery (including what days we deliver to your suburb) visit this link.
Ready to shop? Browse our collections and order online or find your closest store here.