Father's Day BBQ ideas
Spoil dad with a delicious Father's Day BBQ to celebrate everything you love about him
This Father's Day, why not give dad the gift of a delicious barbecue meal? That is, if he'll give up control of the grill!
There are plenty of ways to mix up the menu and keep things interesting, but we think these are some of the best options for spoiling dad.
If dad loves his steak, then go all out and cook up a prime cut sirloin, ribeye or even a tomahawk. For something a little different, try grilling some lamb chops or serving up chicken skewers with a fresh salad or roast potatoes.
And of course, no barbecue would be complete without some sausages straight off the grill.
So this Father's Day, gather the family together, fire up the BBQ and enjoy some quality time with dad – he'll definitely appreciate it! By Father's Day meat online or in-store with Australian Butchers Store.
Shop some of our favourite meals and meat for Father's Day
As the weather warms up, there's nothing quite like firing up the grill and enjoying a delicious meal outdoors. Here are some of our favourite grilling staples.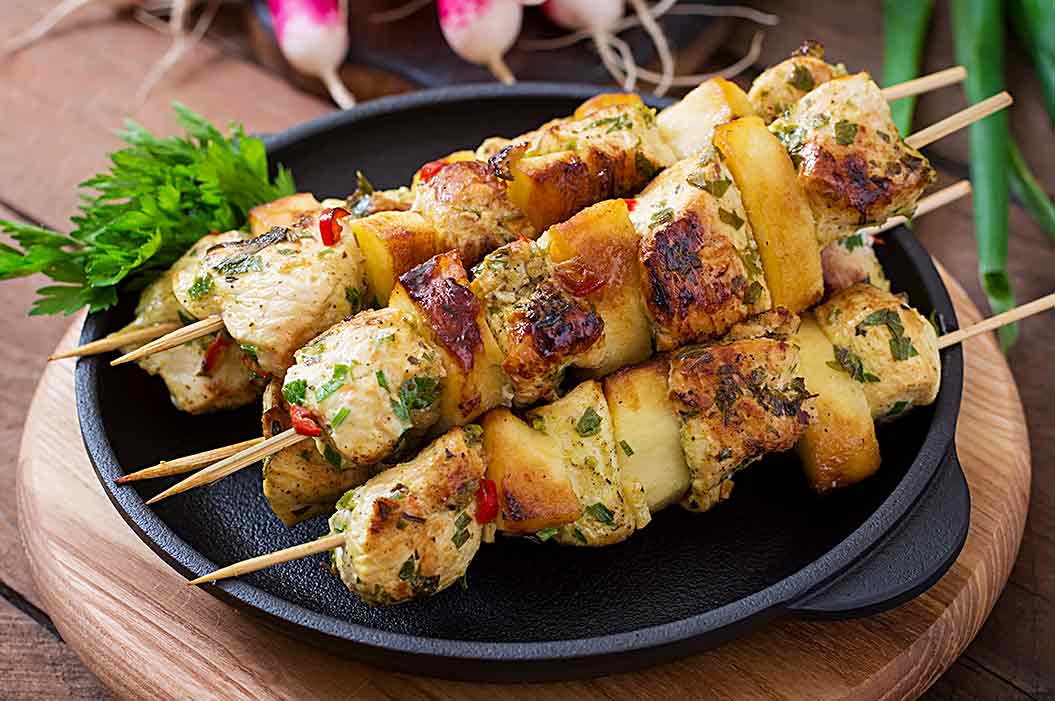 Grilled chicken skewers
Chicken skewers are a great option for a spring barbecue and they're super easy to make — even the kids can get involved!
If you're using bamboo skewers, be sure to soak them in water before you start to stop them from burning when on the grill. Alternate a piece of chicken with a delicious veggie, like capsicum, red onion, cherry tomatoes or zucchini.
Sausages
You can't have a barbecue without sausages! Both plain and gourmet sausages are an essential part of any grill master's repertoire and they can be cooked in a variety of ways to suit any taste.
From pork and beef to lamb, chicken and speciality varieties like Chorizo and Bratwurst, you'll find a wonderful selection of fresh and succulent sausages with Australian Butchers Store.
Don't forget the mustard and tomato sauce!
Burgers
There's nothing quite like a burger fresh off the grill. The smell of juicy meat and crispy onions is sure to wet anyone's appetite.
And when paired with a refreshing drink, burgers make the perfect meal for any warm-weather gathering.
Whether you like them plain or topped with all the trimmings, burgers are an essential part of any barbecue. Best of all, they're sure to delight people of all ages, including the kids.
Steak
When it comes to steak, quality is key. Look for a cut that is well-marbled and has a deep red colour. The best steaks are hormone-free and come from grass-fed cows – which is exactly what you'll find at Australian Butchers Store.
Pair the steak with roasted potatoes and a crisp salad. And don't forget the wine! A rich, full-bodied red wine will complement the flavours of the steak perfectly.
Shop Father's Day meat delivery with Australian Butchers Store to spoil the most important man in your life!