Specials
Discover our latest specials and shop online now. We'll deliver direct to your door, or you can always pop into your nearest meat store!
Bertocchi Mini Christmas Ham

$9.99kg

Not available for online orders

Bertocchi Leg Ham

$10.99kg

Not available for online orders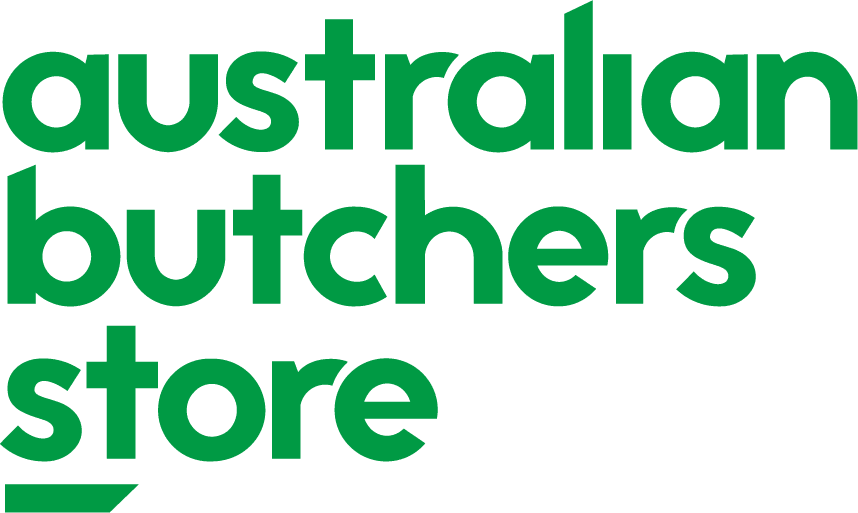 Butcher shop Melbourne
Australian Butchers Store is a large-format butcher shop with four locations across Melbourne.
Our passion is providing the highest quality meat products to ensure only the best tasting meat and poultry ends up on your plate.
Every Victorian, from families to the Food Service industry, can enjoy premium quality meat each time you visit us in-store or shop with us online. Our wholesale meat prices are competitive; in fact, you'll find them hard to beat!
Our talented and professional butchers maintain the highest standards in food safety, sanitation, and procedures. You can have total peace of mind knowing that our passionate butchers understand the importance of food handling and safety.

4 great locations across Melbourne
Find a butcher near you!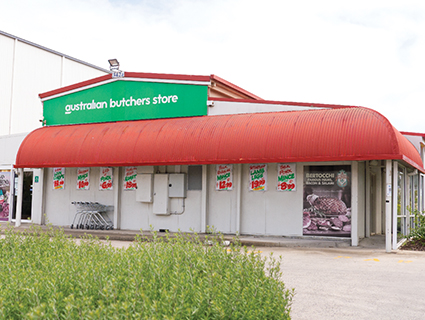 Dandenong
342A Hammond Road,
Dandenong, Victoria 3175
Boronia
287 Boronia Road,
Boronia, Victoria 3155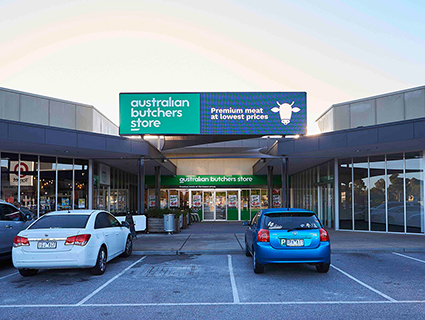 Somerville
49 Eramosa Road,
West Somerville, Victoria 3912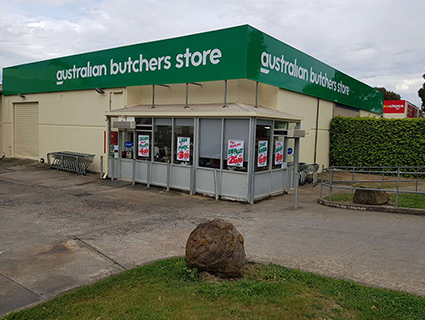 Berwick
9-15 Enterprise Ave,
Berwick, Victoria 3806
Home Delivery
available now
We now offer home delivery services across metro Melbourne.
Order meat online and get it delivered right to your doorstep!
100% money back guarantee*
Australian Butchers Store is Australian-owned and is proud to offer a 100% money back guarantee. If you're looking for premium quality meat from a local wholesale butcher, look no further than your closest Australian Butchers Store!
* Terms & Conditions apply
About Us
With four great locations across Melbourne, Australian Butchers Store has grown to become one of Victoria's leading butcher shops!
It is no secret that quality is our passion. At Australian Butchers Store we select the best quality produce across our full range of products, from beef and lamb to chicken and seafood, for Melbourne families. We're also a leading meat supplier for the hospitality industry, including cafes, restaurants, hotels, hospitals, aged care and catering companies.
Our meat is 100% Aussie-grown and sourced from local farmers. It's delivered to each of our locations daily, and prepared in-store – visit yourself and see the butchers working behind the scenes cutting and preparing the meat!
In addition to our traditional butcher service, we also offer a growing range of grocery items from unique or up-and-coming brands that are otherwise hard to find.
We offer home delivery across metro Melbourne.
We are proud to guarantee the quality of our produce – and we can't wait for you to experience it, too!